I had great pleasure of knowing Skeets for a brief moment in time. He was an extremely unique virtuoso guitarist and a humble gentleman. He was my first guitar hero. I used to sneak out of church so I could go hear his brunch gig at Ralph and Kacoos in Jackson, MS. Revisting all these recordings affirmed he was a very special guitarist. His style had lots of Django in there but with more humility and tenderness, but still the playfulness. And he always had that DOD delay pedal going when I hear him- reminds me of Les Paul in ways. Perhaps that explains my fascination with warm tape echo today.  I was hearing him in his 70's,  not that he sounded slow then but I can't imagine what he was like early in his life. I did manage to get a ebay copy of his 1976 "Guitar styles  of.." record. It features a lots of overdubs and is a great window into his playing but, I think these solo pieces I recorded of him are even more noteworthy. Check out the Ephiphone ad from the 60's with him on the right!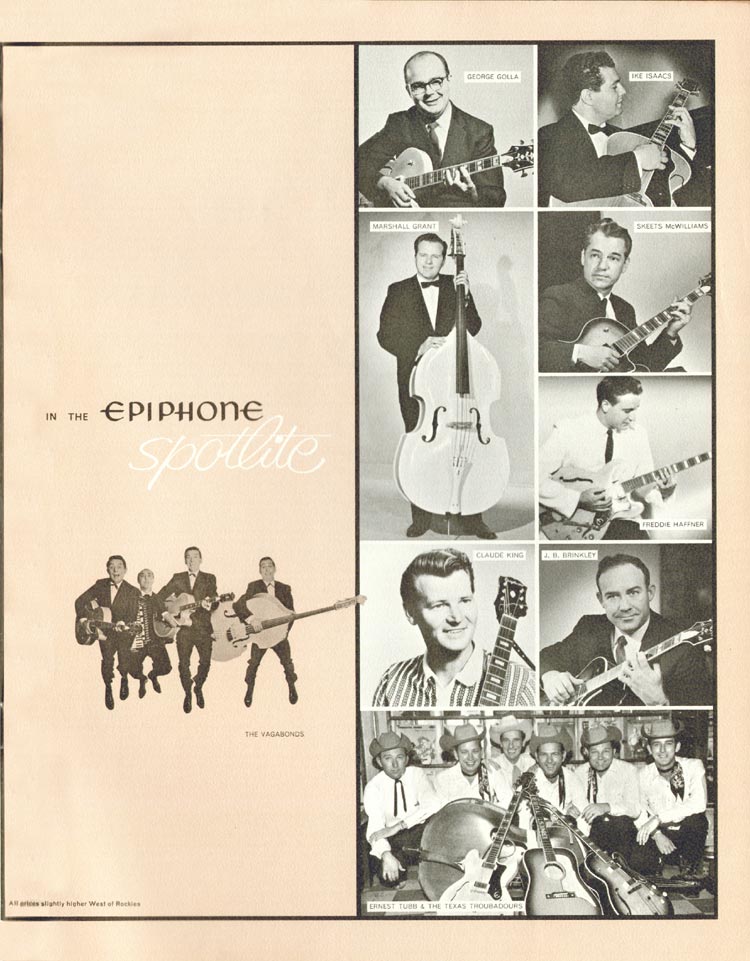 So, here is a sound cloud link of lots of his recordings  :
https://soundcloud.com/user-100038672
I am putting these recordings out there so others might hear and experience his music. I recorded the solo pieces at his house on minidisc sometime in early 2000's. Bringing the recorder that day might have been the smartest thing I 've ever done. Not sure I knew just how special he was then. I wish I would have gotten together with him more but, so lucky for what time I did have with him... The trio recordings were recorded at Musiquarium in Jackson, MS around the same time. They are with Raphael Semmes on bass and Doug Thomas on Drums. 
Skeets was born in Jackson, Miss., where he spent his younger years learning to play guitar. He went on to become a jazz guitarist working with the Ray Anthony Orchestra, radio station WGN and TV station WBKB in Chicago, Illinois, and later owned Skeets' Guitar Shop in Jackson, Miss.  I believe he studied  music with Pasco Roberts in Chicago and played for Al Cappone at the Green Mill. He was one of five guitarist invited to perform at the World Guitar Exposition in France and was inducted into the Mississippi Musician's Hall of Fame in 2000. Skeets was a veteran of the U.S. Navy.